I recently got married. Her name is Heather, and as I have told my friends, I may have out-kicked my coverage (if you don't get the reference, it means that I DEFINITELY married up).
When you marry into a family, you learn an entirely new set of norms, schedules, rituals, recipes, etc. Did I mention that while I bring two older sons, ages 21 and 28, to the picture, Heather also brings three girls and a boy, ages 13, 15, 19, and 19 respectively? Prior to our Brady Bunch marriage, I did not realize that pony-tail holders come in packages of 2,000 (or at least that is the conclusion I've come to as I discover them everywhere in the house).
Among many other sharp learning curves, I saw them exchanging the acronym ILYBATWWW. It is an acronym that stands for "I Love You Big As The Whole Wide World," and it became ingrained forevermore into the core fabric of their family when Heather's mom first began using it years before. The kids never tire of hearing it – as evidenced by the smiles that cross their faces after the expression.
Shortening the expression for the rest of the world, simply "I love you" suffices. LOVE. Love is as simple as it is complex. In the Greek language, there are four terms they use to describe the different expressions of love:
Agape: | Christians may use this form to express the love God has for His children.
Eros: | Intimate love, sexual passion.
Philia: | General type of love between family, friends, an enjoyment of an activity, etc.
Storge: | Love and affection between parents and children. Relationships within a family.
ILYBATWWW refers to storge – relationships within the family. And, boy, this family KNOWS storge. The words "I Love You" flow freely. In fact, I have witnessed many times where, after the words have been exchanged and a child leaves the house, if that same child re-entered the house ten seconds later because of a forgotten item, the words are exchanged again. Heather has caught me chuckling at this scene on more than one occasion, but her argument is sound for the repetitive use.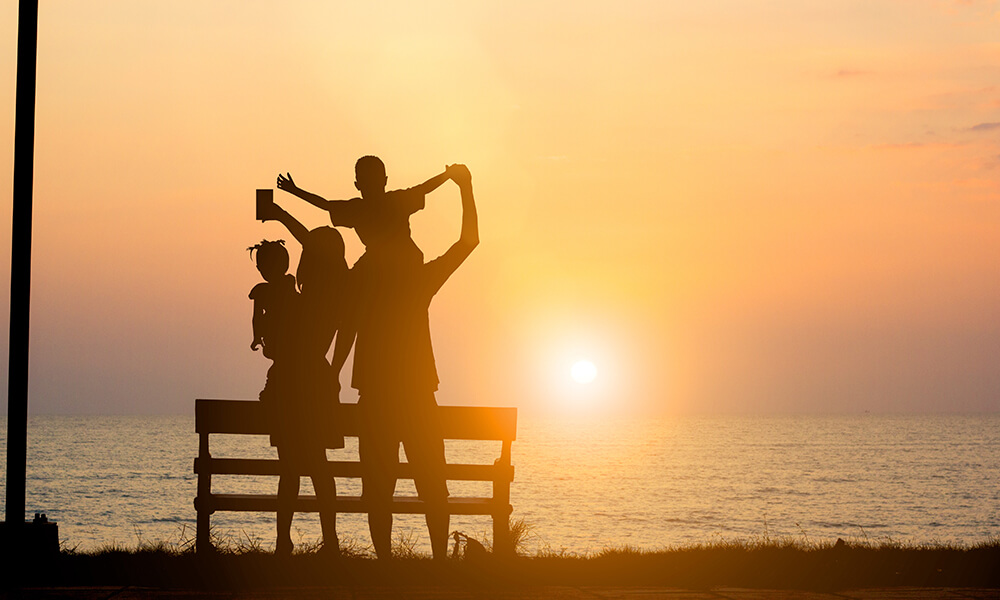 She wants it to be the very last thing they remember hearing from her if something should happen to either of them between now and the next time they see each other. She is completely tuned in to what is important in this life.
Saying "I Love You" is the third thing dying people no longer take for granted upon hearing a terminal diagnosis. They say those words freely and often.
It shouldn't take a terminal diagnosis to free up those words. None of us has any idea how much time we have left. There is no guarantee that I will outlive my hospice clients. If I control what I eat, exercise, follow all the rules and look both ways before crossing the street, a random piece of space garbage could still come crashing down upon me and stop me in my tracks. Statistically speaking, it has an infinitesimally small chance of happening, which is why we don't spend too much time worrying about it; however, there's danger in the assumption that it could never happen.
Heather and I have both been touched by tragedy in our lives. For her, the loss of a four-year-old nephew to a tragic accident. For me, the sudden loss of a brother to a car accident at the prime of his life. Both incidents occurred many years ago, but at times, they still seem like yesterday. In remembering both, we ask the question: What were the last words spoken or heard?
This question haunts the living. It should – if for no other reason than to teach us how to treat each other in the present. Sawubona. Sikhona.
There is so little in this world which we control. That which we do control, however, has the power to literally change the world. This has been proven over and over by the "Butterfly Effect" proposed so long ago by Ed Lorenz – a topic for another blog. Our words have the power to change a person's life, and each of us can give an example of someone who – by words alone – altered the course of our journey. But it doesn't take some profound, Confucius-like nugget of wisdom. To be loved or to love – that's it.
Say the words. Get them out there. Let them mold and shape the world around you. If it helps you, establish your own acronym. If not, I have gained the necessary permission to allow you to use Heather's. I leave you with a short poem.
Last seconds
As I look
And I see
I hear you
Speaking to me
You have
So little time
What will
You say
Any fear
Is betrayed
By
A smile
There
Is only
One thing
To say
I Love You.